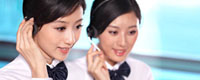 Skype: sindy6131
Skype: waynexu1989
E-mail: admin@queenswing.com




Product name : AC110/120V 60Hz 2000W Pure Sine Wave Power Inverter (QW-P2000)

Item : QW-P2000
Details: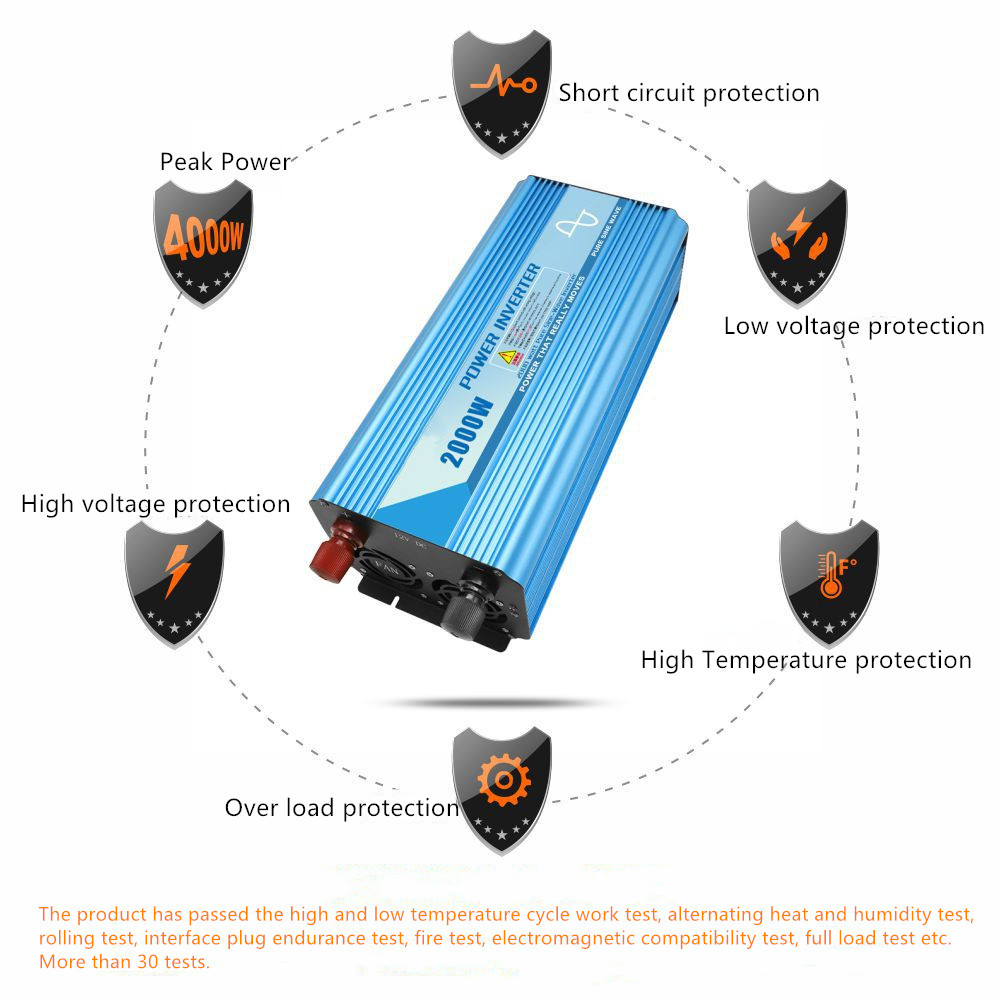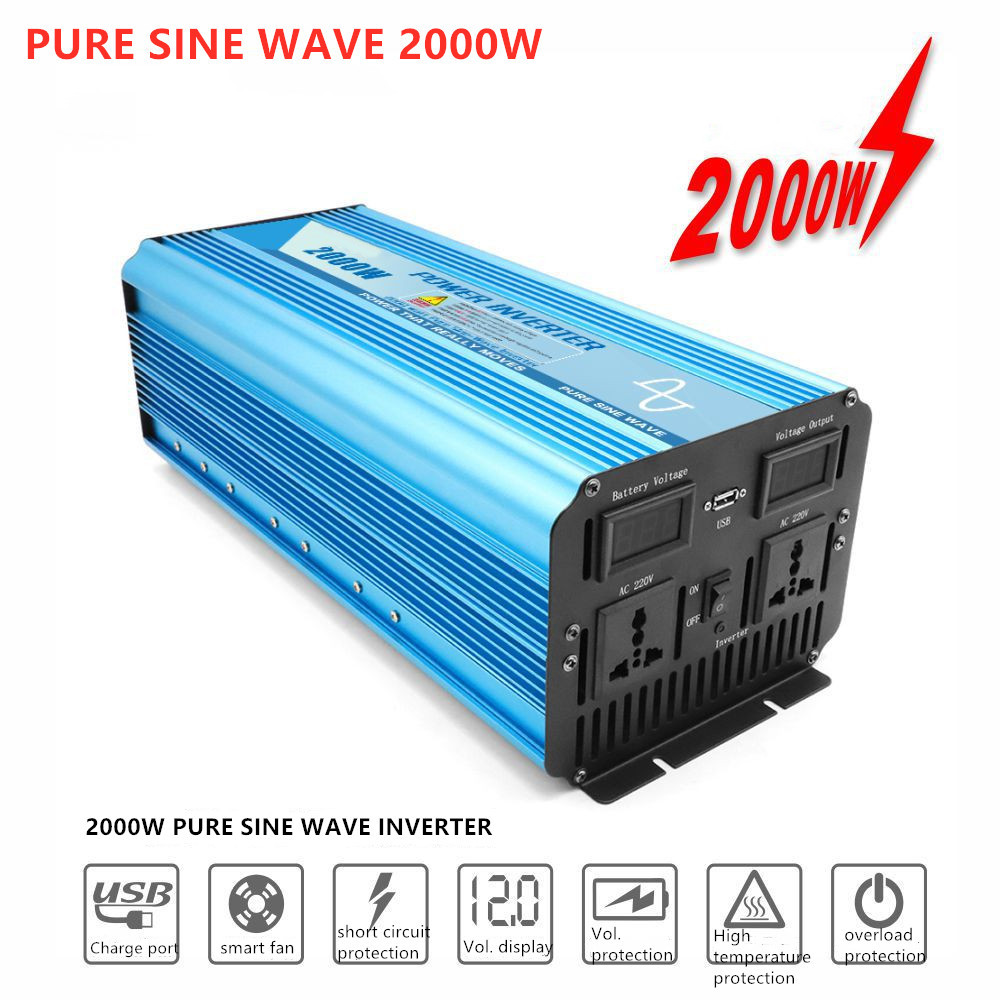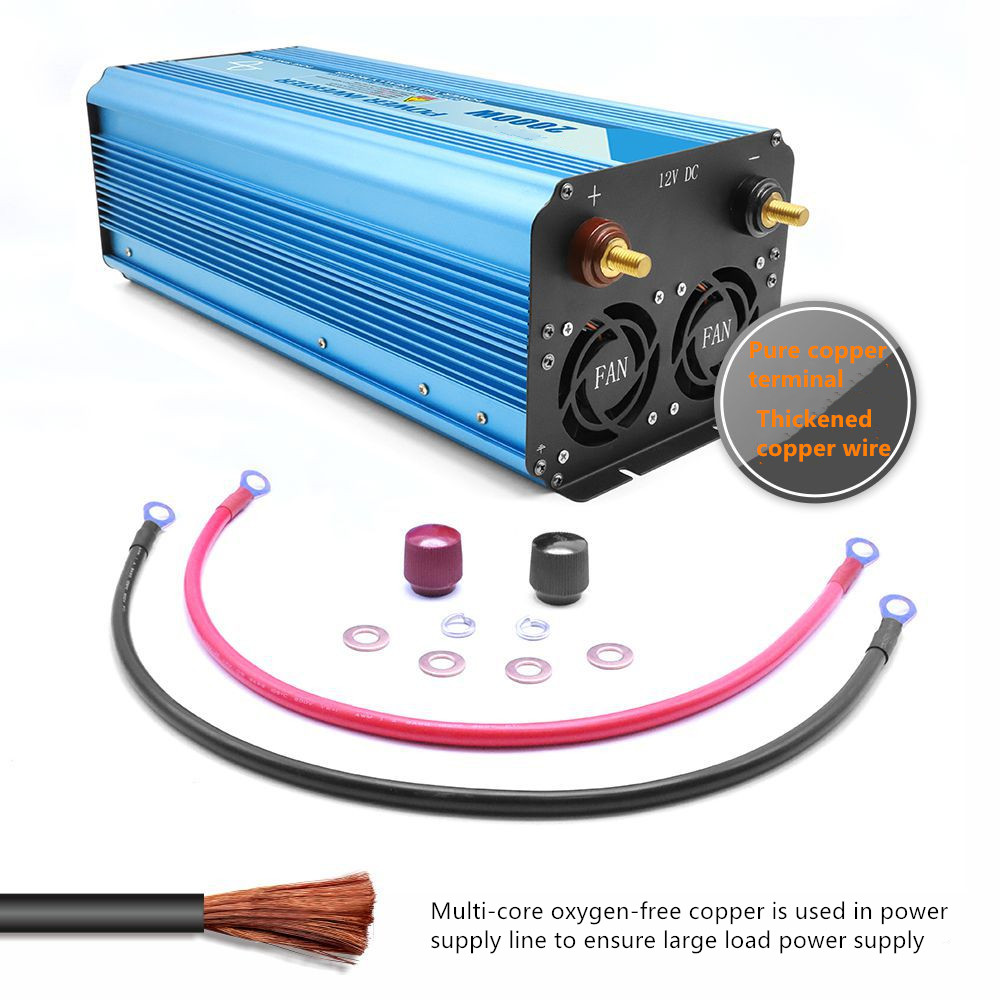 Feature:
The whole process is executed by CPU intelligent program.

Pure sine wave output: Relative to the square wave or modified sine wave ( Step wave), it have a stronger effect in loading or load capacity.

Available with capacitive load, inductive load and any other type of general-purpose AC load, if it runs a refrigerator, television or radio equipment, there would be no interference and noise and will not affect the load equipment performance and life.

High stability: Since it has over voltage, under voltage, overload, overheating, short circuit, reverse and improved protection, stability of the system.

Digital intelligent control: The core device is controlled by a powerful micro-controller, making the external circuit structure being simple, control being flexible and control strategy being powerful, thus ensuring excellent performance and stability

Maximum 2000W continuous output and 4000W surge power.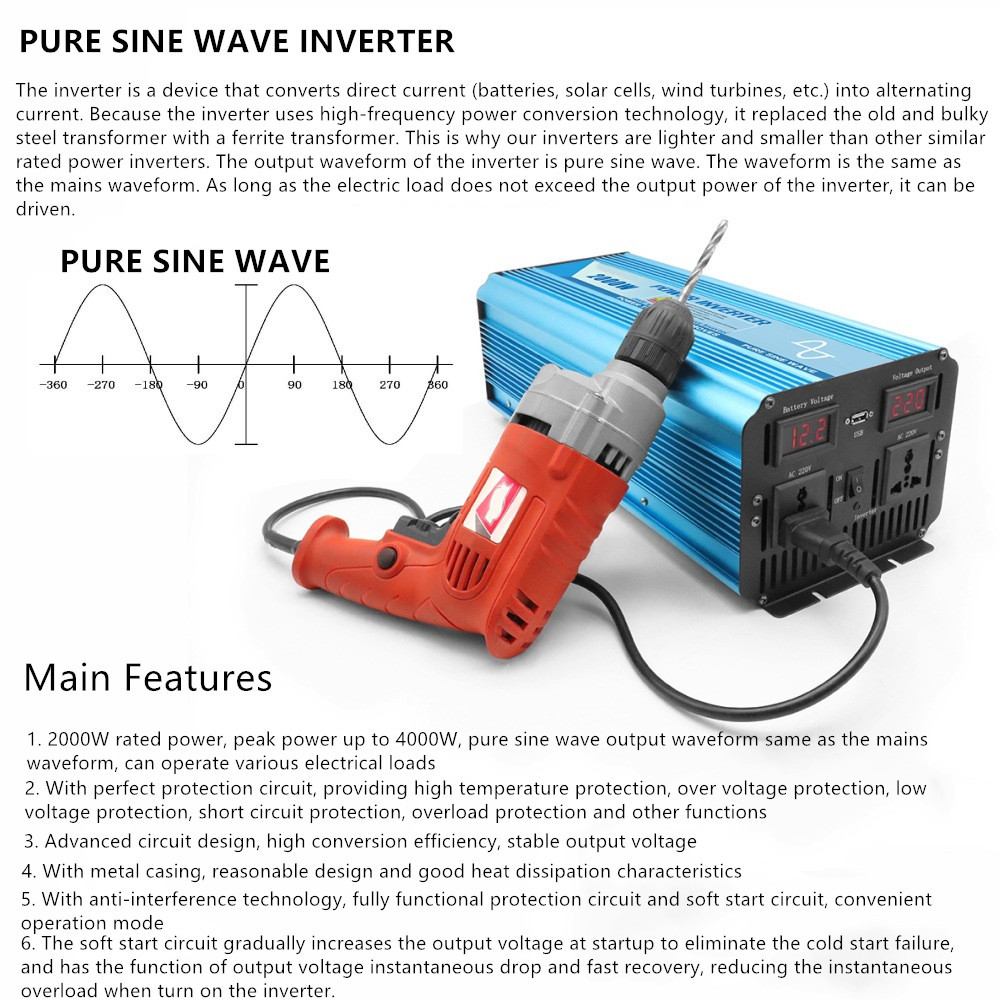 Technical Parameter: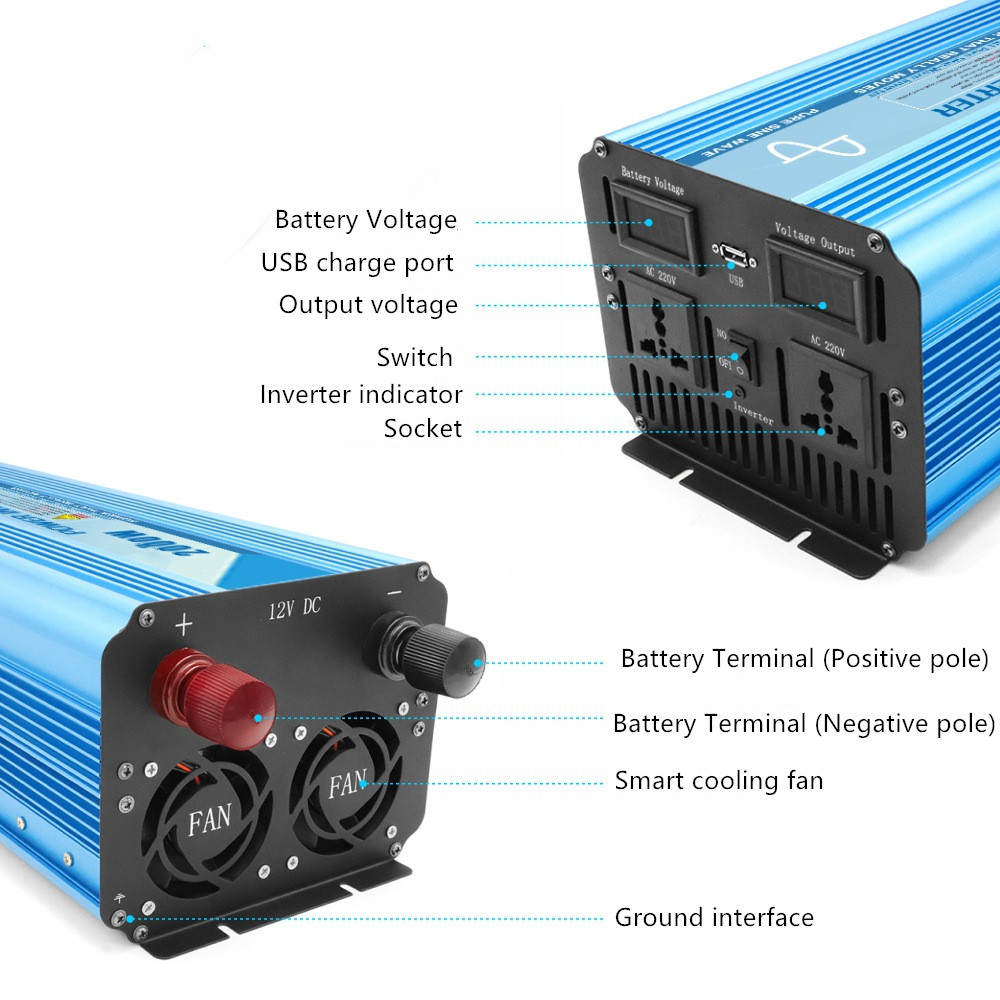 LED(Digital Display): Input Voltage and Output Voltage
LCD: Input Voltage, Output Voltage, Battery Electric Quantity and Waveform


Model No.
PSW-2000D
PSW-2000L
Rated Power
2000W
Peak Power
4000W
Transfer efficiency
≥90%
Circuit Topology
push-pull type;
the whole process is executed by CPU intelligent program
Waveform
Pure Sine Wave
Waveform Distortion

≤5

%

(linear load)

No Load Current

≦

1A

Voltage Display
LED (Digital)
LCD
Input Voltage
12V or 24V DC (option)
Output Voltage
110V, 120V, 230V or 220V DC (option)
Input Voltage Range
11V~15VDC or 21V~29VDC
Low Voltage Alarm
11VDC±0.5V or 21VDC±0.5V
Over Voltage Cut-off
≥15VDC or ≥29VDC
Output Voltage
110VAC±5%
Over-load Protection
2000W-2100W
Cooling Way
Intelligent Cooling Fans
Fan Start Temperature
≥40±5℃
Temperature Protection
70±5℃
Frequency
50Hz or 60Hz ± 0.5%(option)
Protection

Input low-voltage

,

Input high-voltage, Over-Load, Short-circuit, Over-temperature and Reverse connection protection.

Green LED indicator
Lighting(working);
Flash slow(lack voltage);
Flash fast(fault occur and the unit is in protection situation)
Packaged
1 pair battery cable(red & black)
1 bag fuses
1 english user manual
1 neutral packing box
Dimension
Inverter: 320*150*125mm/5.5kg
Carton: 485*230*406mm/11kg/2pcs
Certifications
CE、Rohs
Application:

1. In-car or on-boat devices series: military vehicle, police cars, medical ambulance, ships, traffic lights, and etc.
2.Industry equipments series: solar energy, wind power, gas discharge lamp and etc.
3.Office area: Computer, printer, copier, scanner, digital camera and etc.
4. Kitchen utensils series: Micro-wave oven, induction cooker,refrigerator, and etc.
5.House appliance devices: Electric fans, vacuum cleaner, AC, lighting lamps, and etc.
6.Power tool series: electric saw, drilling machine, punching machines,air compressor ect.