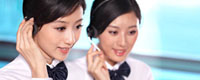 Skype: sindy6131
Skype: waynexu1989
E-mail: admin@queenswing.com




Product name : MPPT Solar Panel System Solar Power Charge Controller 12V 24V 48V 80A Solar Battery Charge Controller

Item : QW-S4880
Details:
MPPT Solar Panel System Solar Power Charge Controller 12V 24V 48V 80A Solar Battery Charge Controller

MPPT charging algorithm Instruction

The full name of the MPPT is maximum power point tracking. The maximum power point will change due to the surrounding temperature and sunshine condition. MPPT controller will adjust the parameter constantly according to different conditions to make the system working in the largest power point.