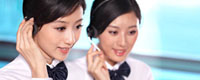 Skype: sindy6131
Skype: waynexu1989
E-mail: admin@queenswing.com




Product name : 50A 12V Intelligent Power Battery Charger with Three-Phase Charging Mode (QW-50A)

Item : QW-50A
Details:
50A 12V Intelligent Power Battery Charger with Three-Phase Charging Mode (QW-50A)
About the Product
The brief instruction:
1. The QW series lead acid battery charger is professional designed according to the power battery of electric vehicles equipment.
2. It use the advanced soft switch technology, with small size, convenientinst allation, high conversion efficiency, running fully loaded for a long time, stable output current, large capacity, high reliability, long life features etc.
3. With short circuited protect, low voltage protection, overheated protection function.
4. The long delay digital counter can ensure the battery form the constant voltage to the float charge reliably every time, avoid the lost control of battery heat caused by the high temperature.
5. Make the damage of battery drop to the loest caused by the dehydration and the polar plate vulcanize which are the two general problems of charger, MAD.