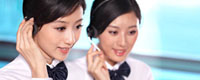 Skype: sindy6131
Skype: waynexu1989
E-mail: admin@queenswing.com




Product name : 4.5KW/4500Watt 24VDC 150A MPPT Touchable Button Hybrid Solar Inverter with Max. PV 450VDC 5500Watt

Item : MPS-VX 4.5KW
Details:
4.5KW/4500Watt 24VDC 150A MPPT Touchable Button Hybrid Solar Inverter with Max. PV 450VDC 5500Watt

​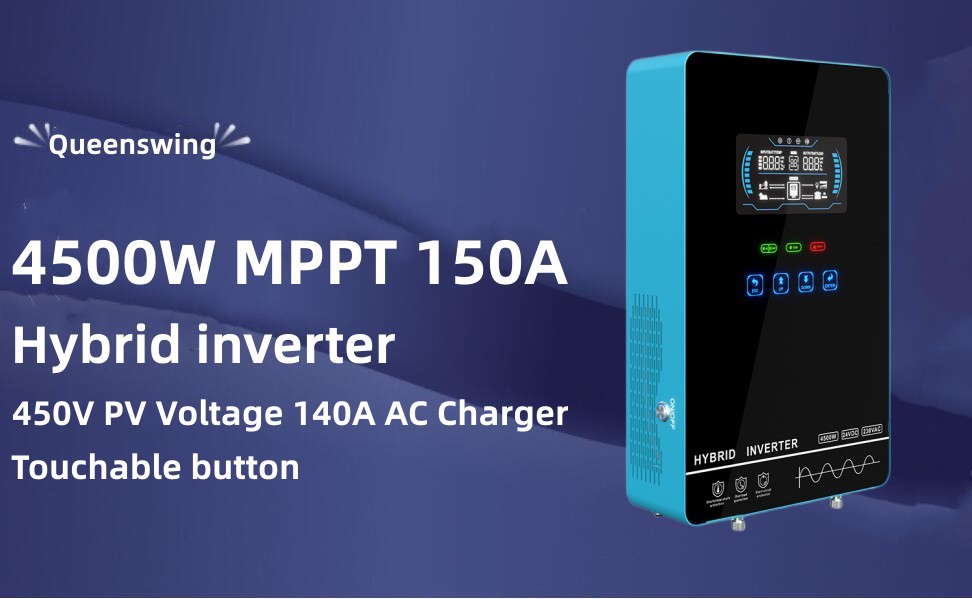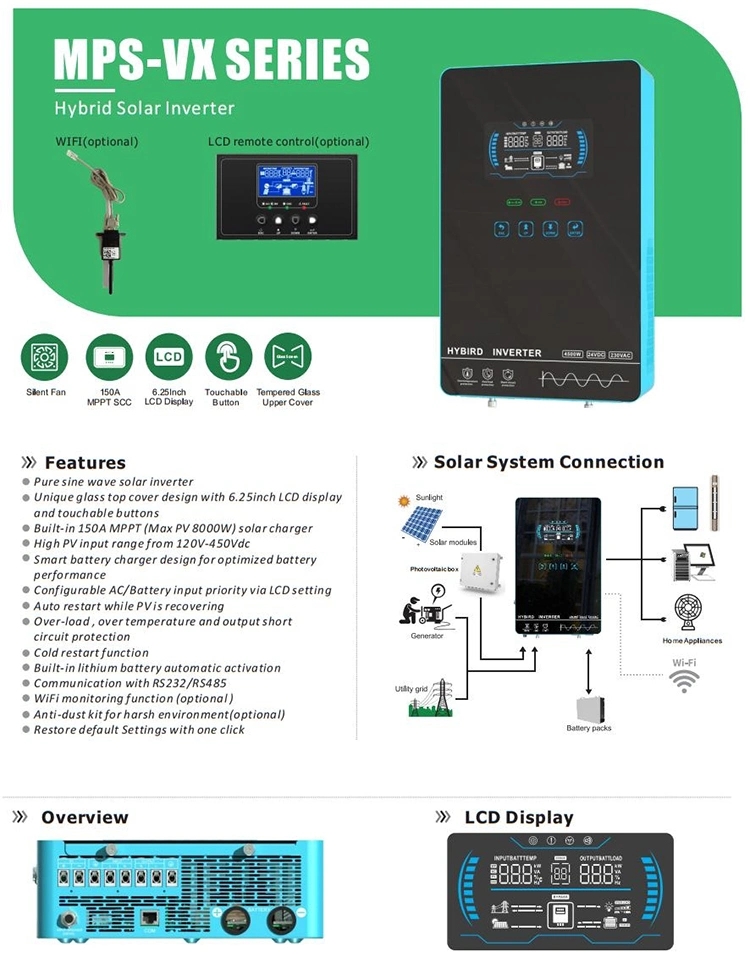 Product Description


This is a multi-function inverter/charger combining functions ofinve erter, MPPT solar charger and battery charger to offer uninterruptible power support with portable size.
Its is comprehensive large LCD display offers user-configurable and easy-accessible touch button operation such as battery charging current, AC/solar charger priority, and acceptable input voltage
based on different app olications.
This inverter can power all kinds ofappliances in home oroffice environment, including motor-type appliances such as tube light, fan, refrigerator and air conditioner



Product Features

Pure sine wave solar inverter

Unique glass top cover design with 6.25inch LCD display

Built-in 150A MPPT (Max PV 8000W) solar charger

High PV input range from 120V-450Vdc

Smart battery charger design for optimized battery

Configurable AC/Battery input priority via LCD setting

Auto restart while PV is recovering

Over-load , over temperature and output short

Built-in lithium battery automatic activation

Communication with RS232/RS485

WiFi monitoring function (optional )

Anti-dust kit for harsh environment(optional)

Restore default Settings with one click



Basic System Architechture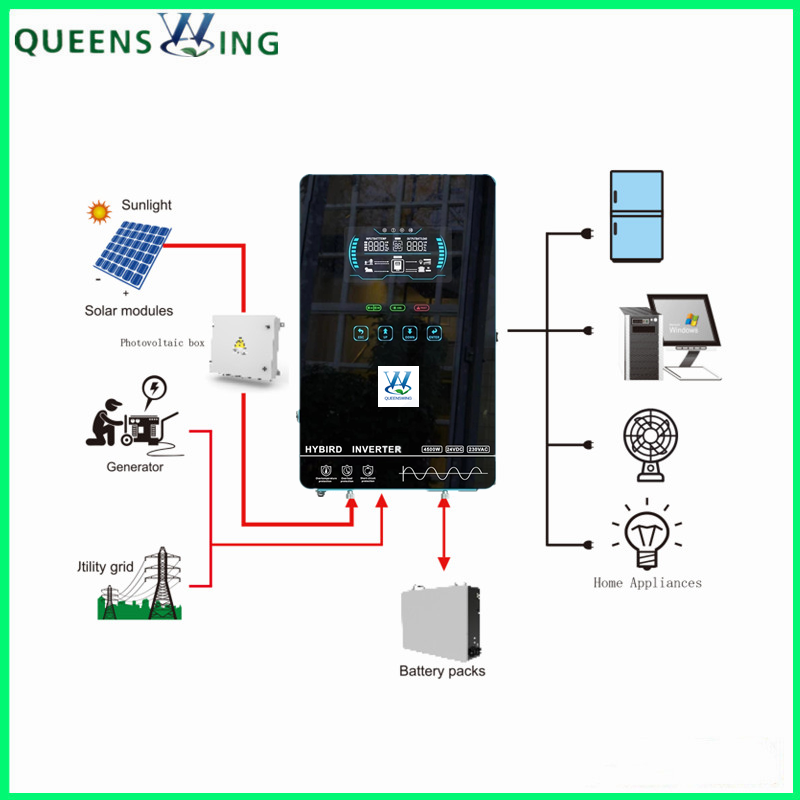 Product Overview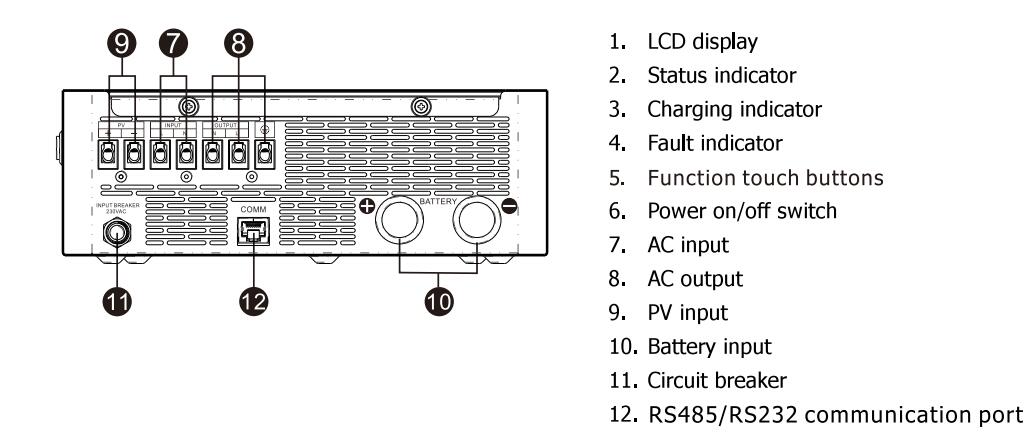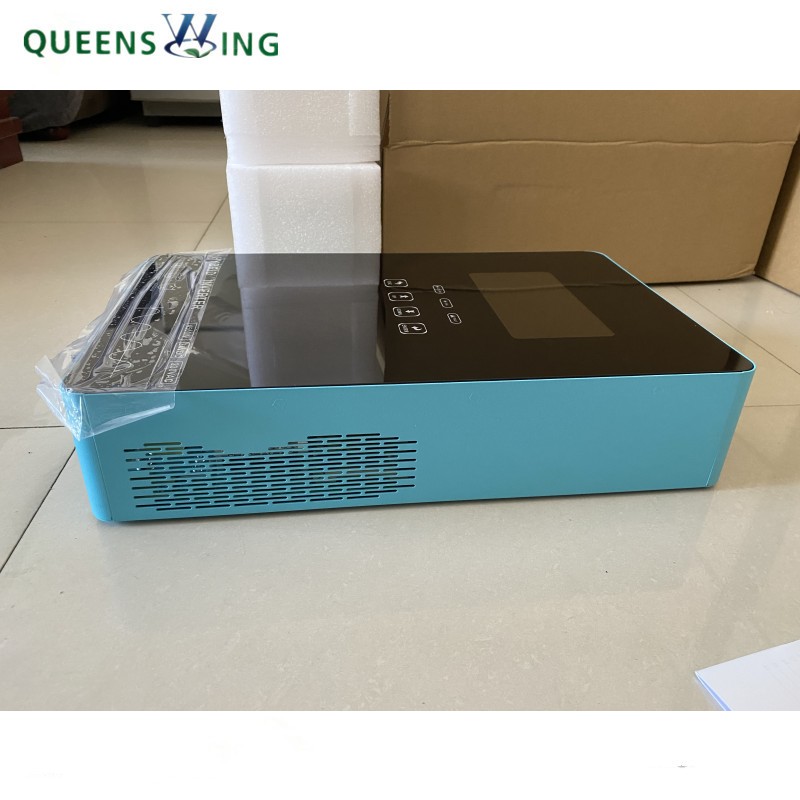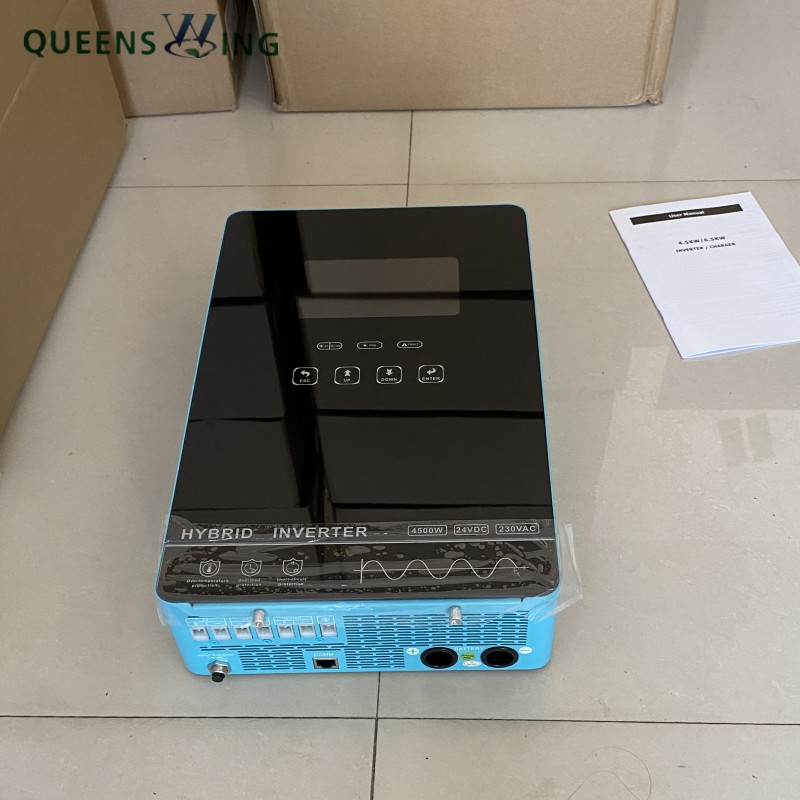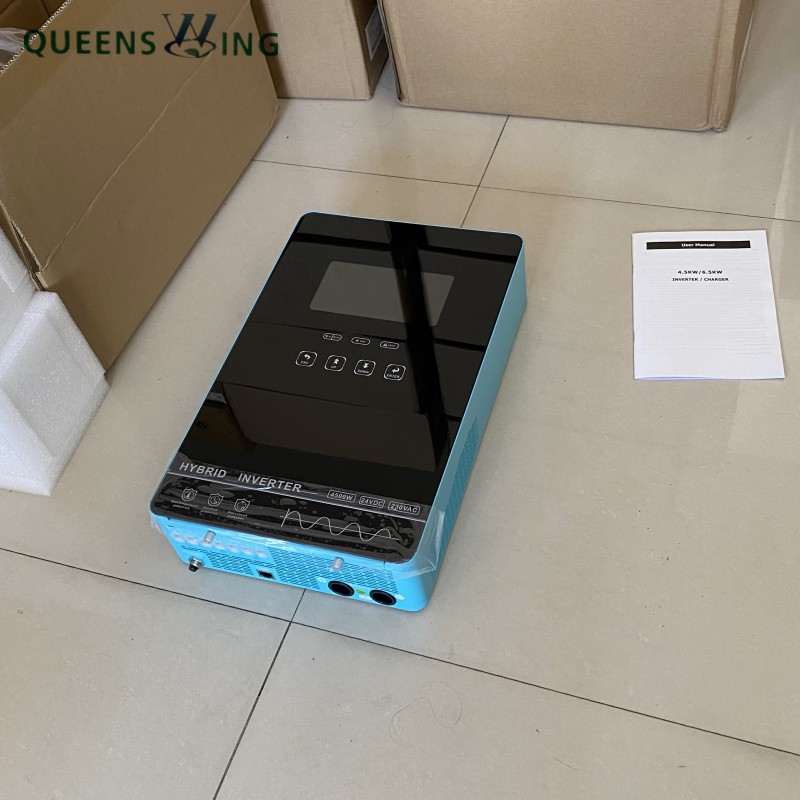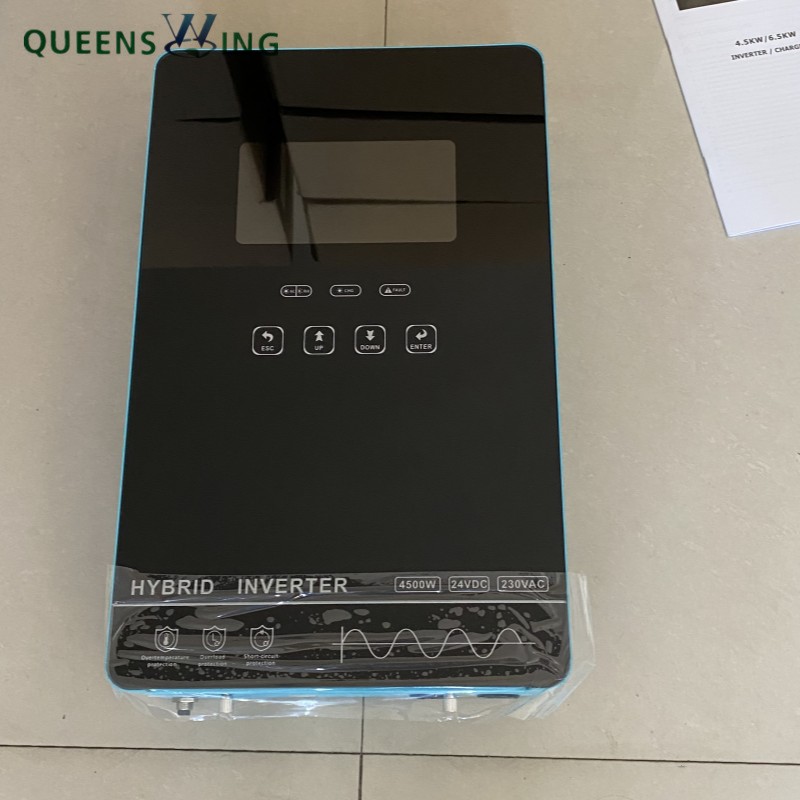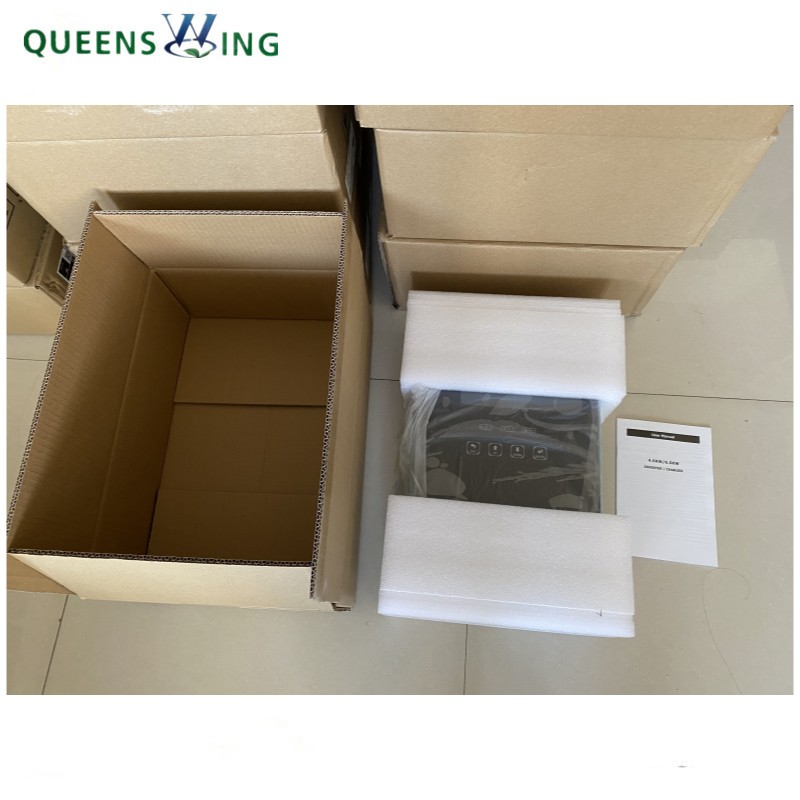 Product Data Sheet
​
Model
MPX-VX 4.5KW

Rated Power

4500W

INPUT

Voltage

230VAC

Selectable Voltage Range

170-280VAC(for personal computers) 90-280VAC(for home appliances)

Frequency Range

50Hz/60Hz (Auto sensing)

OUTPUT

AC Voltage Regulation (Batt.Mode)

230VAC±5%

Surge power

2* rated power for 5 seconds

Efficiency(Peak) PV to INV

97%

Efficiency(Peak) BAT to INV

94%

Transfer Time

10ms (for personal computers) 20ms (for home appliances)

Wave form

Pure Sine Wave

BATTERY & AC CHARGER

Battery Voltage

24VDC

Bulk Charging Voltage

Flooded Battery

29.2VDC

AGM/GEL Battery

28.2VDC

Floating Charge Voltage

27VDC

Overcharge Protection

32VDC

Maximum charge current

150A

SOLAR CHARGER

MAX.PV Array Power

5500W

MPPT Range@ Operating Voltage

120-450VDC

Maximum PV Array Open Circuit Voltage

450VDC

Maximum Charging Current

150A

Maximum Efficiency

99%

PHYSICAL

Dimension.D*W*H(mm)

468*318*159mm

Net Weight (kgs)

7.5kg

Communication Interface

RS485/RS232(Standard) LCD remote/WIFI(Optional)

OPERATING ENVIRONMENT

Humidity

5% to 95% Relative Humidity(Non-condensing)

Operating Temperature

0°C to 55°C

Storage Temperature

-15°C to 60°C
PV Module Selection


WhenselectingproperPVmodules, please be sure to consider below parameters:
1.OpencircuitVoltage(Voc)ofPVmodules not exceeds max.PV array open circuit voltage of inverter
2.Open circuit Voltage(Voc)of PVmodules should be higher than min. PV Array MPPT Voltage range.
Inverter Model: 4500W
Maximum PV Array Open Circuit Voltage 450V
PV Array MPPT Voltage range 90-450V



Take 250Wp PV module as an example. After considering above two parameters, the recommended module configurations are listed as below table.