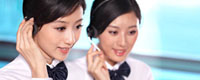 Skype: sindy6131
Skype: waynexu1989
E-mail: admin@queenswing.com




Product name : High quality maintenance free 12V200AH gel/lead acid battery

Item : QW-BG200A
Details:
High quality maintenance free 12V200AH gel/lead acid battery

Applied Scope :
1)Communication Systems:Switch,Microwave Stations,Mobile Base Stations,Data Centers,Radio and Broadcasting Stations.
2)Motivity Field:Robots,Electric Toys,Electric Tools&Portable Vacuum Cleaners.
3)Solar&Wind Power Generation Systems
4)EPS&UPS Systems
→→→→→→→→→→→→→→→→→→→→→→→→→→→→→→→→→→→→→→→→→→→→→→→→→→→
Main Characteristic :
♦ maintenance-Free Operation
Absorbent glass mat (AGM) technology ensures efficient gas recombination up to 99% and freedom from electrolyte maintenance.During the expected float service life of batteries,no need to check the specific gravity of the electrolyte or add water.
♦ Good Discharging Ability
Tight assembly technology ensures an excellent high-rate discharge performance.
♦ Long Service Life
A unique corrosion-resistant grid alloy ensures Prostar batteries have long service life.
♦ Low Self Discharge
Using high purity raw materials ensures Prostar batteries have less self-discharge.
♦ Environmental & Non-polluting
Gas Recombination technology ensures the battery high seal reacting rate,which can prevent the acid fog from separating out.
→→→→→→→→→→→→→→→→→→→→→→→→→→→→→→→→→→→→→→→→→→→→→→→→→→→
Technical Specification :
Nominal Voltage

12V

Nominal Capacity (10 hour rate)

200Ah

Capacity

25oC

(77°F)

20 hour rate (11.0A)

220Ah

5 hour rate (35.4A)

177Ah

1 hour rate (132A)

132Ah

Internal Resistance

Full Charged Battery 25oC

≤2.5mΩ

Capacity affected by Temperature

(10 hour )

40oC

(104°F)

102%

25oC

(77°F)

100%

0oC

(32°F)

85%

-15oC

(5°F)

65%

Self-Discharge

25oC

(77°F) Capacity

after 3 month storage

90%

after 6 month storage

80%

after 12 month storage

62%

Charge (Constant Voltage) 25oC

(77°F)

Float

Initial Charging Current Less than 40A

Voltage 13.6-13.8V

Cycle

Initial Charging Current Less than 40A

Voltage 14.4-14.9V
Battery Dimensions

Length

522mm

Width

240mm

Height

219mm

Total Height

224mm

Box Dimensions

Length

537mm

Width

255mm

Height

299mm

Quantity Per Box

1 PC per box

Net weight Per Cell

54.0 kg±500g

Net weight Per Box

54.0kg

Gross Weight

55.0kg
Note The above data are average values, and can be obtained within 3 charge/discharge cycles. These are not minimum values. Cell and battery designs/specifications are subject to modification without notice. Contact Prostar for the latest information.